Teresa Pitt-Sholar
[Owner / Trainer, Truck Trainers]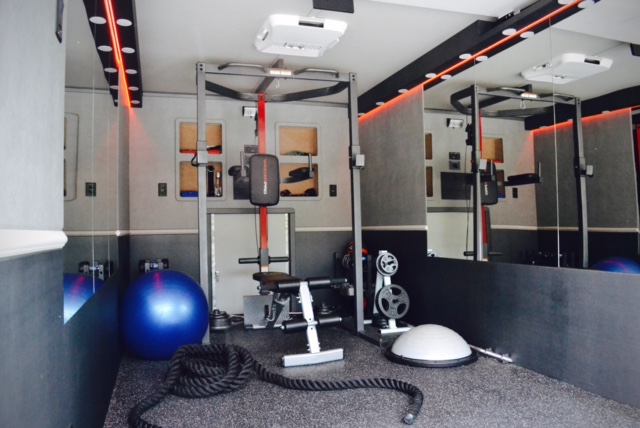 Inside Our Training Truck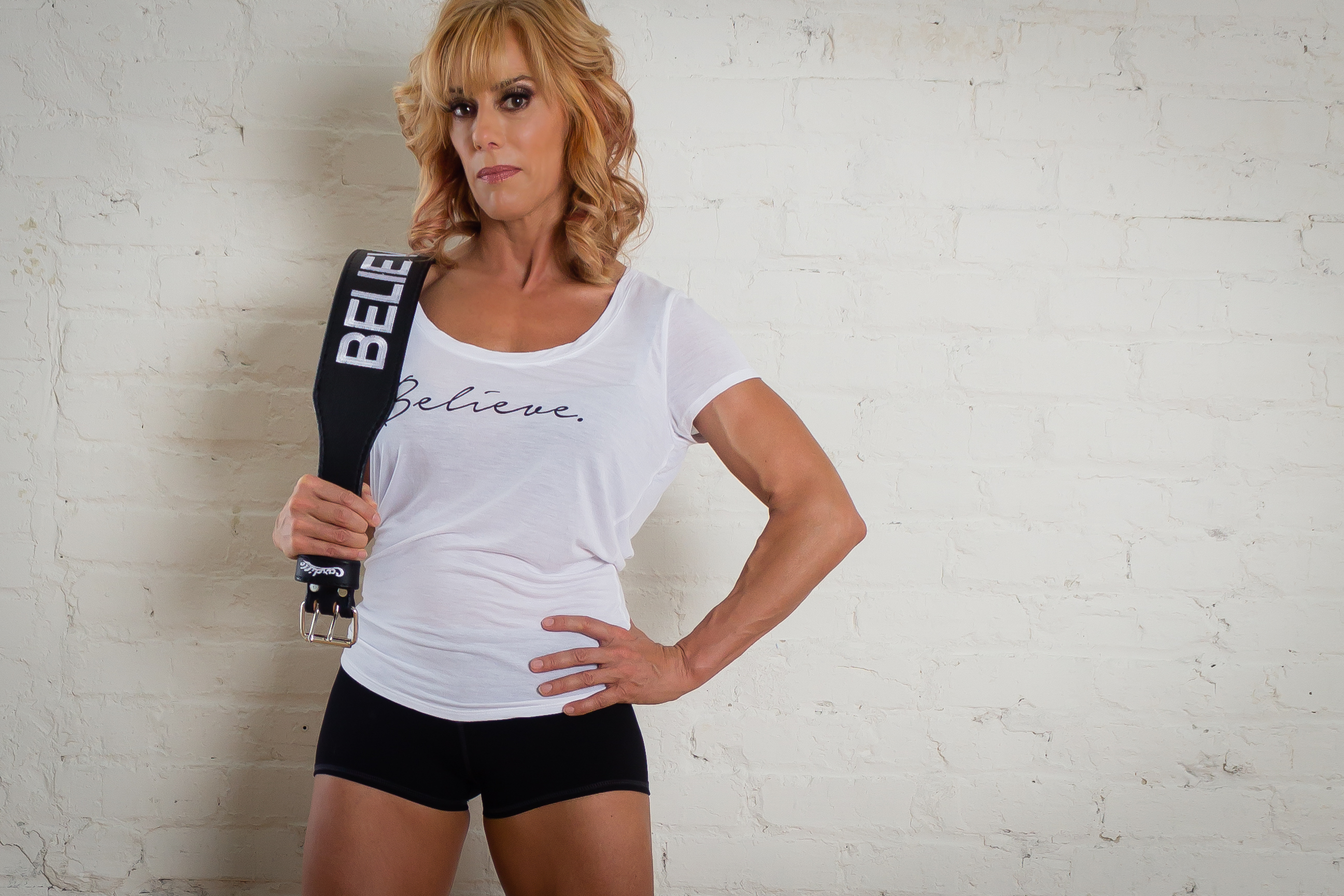 Meet Our Trainer: Lisa
As long as I can remember I have been interested in fitness. In 1988, I became AFAA certified in Group Fitness and began teaching aerobics. Since then I have taught many different types of group fitness classes–Step, Spin, Kickboxing, Slide, Water, and more recently Body Pump.
In 2011 I decided to challenge myself in another direction and joined a team of girls that compete in body building contests. It involves a strict routine of food prep and workouts…and I love it.
In 2016 I began personal training and found a new love for the sport. I absolutely love encouraging and empowering others to meet their goals. I love being a part of changing others' lives, but more importantly I love the fact that they are changing mine.
BringingPersonal Fitness To You
As a full time working mom in the corporate music world, I suffered from debilitating migraines, developed poor eating habits due to lack of planning and time, and was constantly exhausted. When my son came along, the problems were compounded by a lack of sleep and stress that comes with parenthood. I was sick and tired and over being sick and tired.
It took months of mental prep, but I finally made the decision to re-enter the fitness world. This was just for my own personal health and wellness. I quickly fell back into a great routine of workouts and much improved eating habits. As I continued to venture into group classes and circuit training, I still struggled to make "me time". I was so much happier when I could make it  happen, but there were still days that the hours crept up on me and a workout just wasn't in the cards (Nashville traffic did not help at all). .This was frustrating but fueled my determination to figure out how to make it all work. How do keep the plates spinning. How to juggle all of my responsibilities while making time to improve myself as well as take care of my family.
Once I found the magic combination, it was infectious. I decided that I needed to help others just like me who weren't able to dig out of the rut of daily life obligations. How do we squeeze in a few minutes for ourselves? How do we prepare healthy options when they seem to take so long? How do we decide on the right meals and snacks to keep us energized for that "to do" list?
CertifiedPersonal Training
I embarked on what would become the most fascinating career change in my life. I went from a corporate music business employee to studying for my personal training certificate. It was HARD. No one prepared me for the struggle that I would face, but by the grace of God, I passed my test and LOVED learning about our bodies and what we do to maintain this complex machine.
I do not have the biggest muscles around. I do not have 30 years of experience in fitness. What I do have, is a true passion for helping people reach their goals and a desire to see every client improve their quality of life. Whether you are 16 or 96, there is always room for improvement. Together, we figure out what that journey looks like for you.
Nashville Mobile Personal Training: Get Started Here!